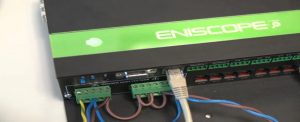 December 31st, 2015
Energy management and energy efficiency have never before had such a high profile, but are Energy Managers themselves getting the credit they deserve?
It's time for Energy Managers to be recognised by senior management for the way they implement energy management policies. We have put together the top 5 New Year Resolutions that will help Energy Managers stand out.
Put these into practice in 2016 and you are sure to give your career a boost and set yourself up for your next promotion or pay rise.
1) Accurately monitor, measure and display energy usage for everyone to see
A recent survey of facilities managers in warehouses and distribution centres by Digital Lumens and Peerless Research Group revealed that 99% thought "understanding energy consumption is a top priority for their business" – but only 29% are fully aware of how much power their building consumes. We believe this is still the case for most industries.
If your organisation's energy use is not being measured in real time how can you demonstrate your value? You need to show not only where and when energy is being used but also point out where it's being wasted. You should measure by department, system and appliance to get an accurate breakdown.
Modern energy monitoring systems allow you to see exactly where energy is being used and provide sophisticated cloud-based analytics so you can always see and clearly understand what's going on. Don't just stick to electricity usage- gas, water, steam can also be monitored. Most organisations are surprised and even shocked at the wastage a good monitoring system reveals. Real-time alerts can ensure problems are identified and corrected immediately rather than waiting for your monthly or quarterly energy bill thus assuring ongoing energy savings.
So our number one New Year Resolution for Energy Managers is to have a professional real-time energy monitoring and targeting solution – this is the foundation for all your energy management efforts and will ensure your organisation really sees your value in 2016.
2) Demonstrate savings in financial terms with return on investment
Whether or not January marks the start of your financial year, it is a very good time to talk about saving money and contributing to the right side of your organisation's balance sheet in the year ahead.
Kilowatt hours do not mean much to most people. But money does.
How many products and services does your organisation need to sell to pay for their energy bill? This is the fastest way to gain the attention of your Board of Directors. A good Energy Manager can be a valued member of staff as a top performing salesperson – but only if you can accurately demonstrate in financial terms how much you are contributing to the company's bottom line.
For example, KFC in South Africa used BEST's Eniscope solution to save 24% on their energy bill amount to around £8500 over 6 months – the equivalent of 5,951 KFC Streetwise meals.
Most energy efficiency measures deliver a fast and significant return on investment allowing you to be seen as a hero in your organisation.
3) Implement a behaviour change programme that involves everyone taking some responsibility
Take advantage of everyone's goodwill and renewed energy returning to work this January by launching an energy saving behaviour change programme.
Getting the whole organisation involved in an energy saving initiative will not only raise your profile but also help boost your energy saving results. Make sure you measure before and after energy usage so you can show results and calculate cost savings.
We have also set up real-time displays with leaderboards for companies to add a bit of competition between branches and so everyone can see the progress. For employees, we recommend converting energy savings into terms they can readily understand such as miles driven.
Aim to save multiples of your salary and thereby justify a pay rise!
4) Use regulation & Corporate Social Responsibility to reinforce the importance of your position
These days it's not just money that's important. Organisations have important Corporate Social Responsibility goals that they wish to meet. This year you should see exactly what these are and how you can make a significant contribution – companies want to be seen to be green.
Regulation is also playing a key role. If you are based in the UK have you created and started implementing an ESOS action plan? Make sure you convert the ESOS audit and recommendations into "actions" – for example by arranging for retrofitting of energy saving devices to air-conditioning, refrigeration or motors. Again, make sure you measure the before and after results to demonstrate the savings you are introducing.
Look into a what other regulations apply in your industry or country – and take charge of any energy efficiency requirements.
The recent CAP21 Climate Change Agreement means there will be more and more pressure on organisations to reduce energy consumption. Help your organisation out by not just pointing out the regulations and targets they need to be complying within 2016 but also showing them the solution.
5) Upgrade your energy management qualifications
Even in 2016 Energy Management is still a new and under-rated profession, but this is set to change. Make sure you are ahead of the curve and have the highest accreditation you can. Organisations such as the Energy Managers Association and the Energy Institute provide recognised certification.
Training and qualifications will provide you with more tools to implementing a professional energy management programme in your organisation, show that you have the qualifications to be taken seriously and also will look good on your CV too!